Best Place to Get a Car Loan

Purchasing a new vehicle is incredibly exciting. And it's even better when you know you're getting a good deal with a financing plan you can be proud of and comfortably afford. If you've decided to take out a loan, you probably have one question left: "what's the best place to get a car loan?" Your options at this point are to seek the loan from either a bank or the dealership. Below, we will explore those two options in further detail. If you're interested in other car-buying tips such as how to refinance a loan, check out our financing guides.
Car Loan Shopping: Bank vs. Dealership
Colmar drivers who are currently car loan shopping should be sure to inquire about the loan at both their bank and the dealership's in-house financing team. Once you contact both options, you should be better able to decide the best place to get auto financing around North Wales. There are some different positives associated with either choice.
Car Loans From a Dealership
It's always a good idea to talk to the dealership first because there are many benefits to getting a car loan from the in-house finance department. Here are some of the perks that come with securing a loan through the dealership from which you're buying the vehicle:
Guidance from dealers when it comes to leasing vs. buying
More competitive loans price from multiple lenders hoping to win your business
Ability to apply for financing quickly and simply
Possible no-credit loans or guaranteed car financing for those with poor/no credit
Taking advantage of any financing incentives that may be currently running
Potential to negotiate your initial down payment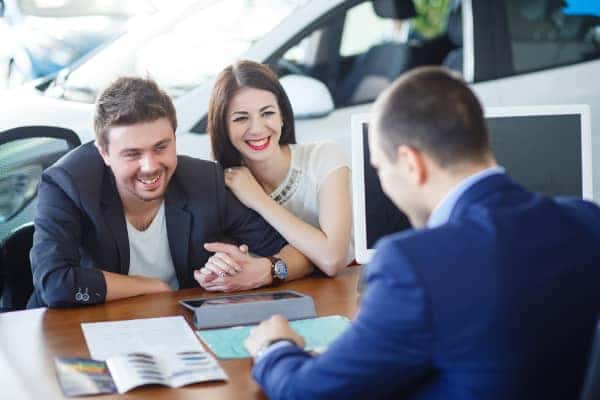 Car Loans From Your Bank
You'll also want to inquire with a banker at your local Lansdale bank about their car loan offerings. We encourage those with poor credit or no credit to exercise caution when exploring loans from the bank as they will be much harder to secure. If you have solid credit, the following pros come with a car loan from your bank:
You (most likely) have a positive pre-existing relationship with your bank
Set interest rates
Potential to set a flexible payment schedule
Talk to the Finance Team at North Penn Mazda
If you still have questions regarding the financing process, don't hesitate to reach out to our helpful and knowledgeable finance team here at North Penn Mazda. We are committed to helping our past and potential customers get on the road in a car they love for a price they can be proud of. Contact us today to learn about our benefits program, read the Mazda CX-5 reviews, 2020 Mazda3 reviews, compare the Mazda CX-5 vs. Subaru Forester, learn about buying vs. leasing, the difference between used and CPO, the Mazda6 price, our Mazda AWD models, learn more about the Mazda CX-5 towing capacity, the changes between the 2019 and 2020 Mazda6, how to remove a cosigner from an auto loan, or to explore our new inventory.