How Do You Refinance a Car Loan?

If your credit score recently improved, refinancing your car loan can help you save more money. Not sure how to go about refinancing your car loan? When the time comes to refinance a car loan, trust the helpful finance staff at North Penn Mazda We've created a helpful guide to help you learn the best way to refinance an auto loan. Read on to learn more!
---
What to Know When Refinancing Your Car
So what's the best way to refinance your car loan? First, you'll want to review your car financing documents or call your lender to confirm your current interest rate and monthly payments. Once you have that information on hand, follow these steps for the best way to refinance an auto loan:
Check Your Credit Score: If your monthly bills have been paid on time, chances are your credit score has improved and refinancing could prove beneficial.
Start Applying: Don't apply to just one automotive refinance company; apply to several to ensure the best rate. Submit all applications within a 14 day period to minimize the negative impact on your credit score.
Evaluate Offers: Run the numbers on offers to verify you'll receive the monthly payment you've been hoping for.
Decide Loan Term: Shorter-term loans guarantee you larger monthly payments, but less interest. Longer-term loans provide smaller payments, but you will end up paying more in interest overall.
In the end, you'll want to be ready to negotiate to ensure you get the offer that works best for you and your financial situation.
---
What to Know When Refinancing Your Car
In addition to the process and tips above, it can be helpful to also note the following when planning to refinance your auto loan:
Fees: Check our original car loan to make sure there aren't any early payoff fees. If so, refinancing might not be cost-effective.
Underwater Finances: If your vehicle's value is lower than what you still owe on the auto loan, approval for refinancing will be harder to obtain.
Older Vehicles: Many lenders won't refinance an older car with major depreciation. Some lenders have age limits on the vehicles they will refinance.
We work with a great network of banks and lenders, ensuring you'll find the best deal on a refinance for your budget. We're always here to help.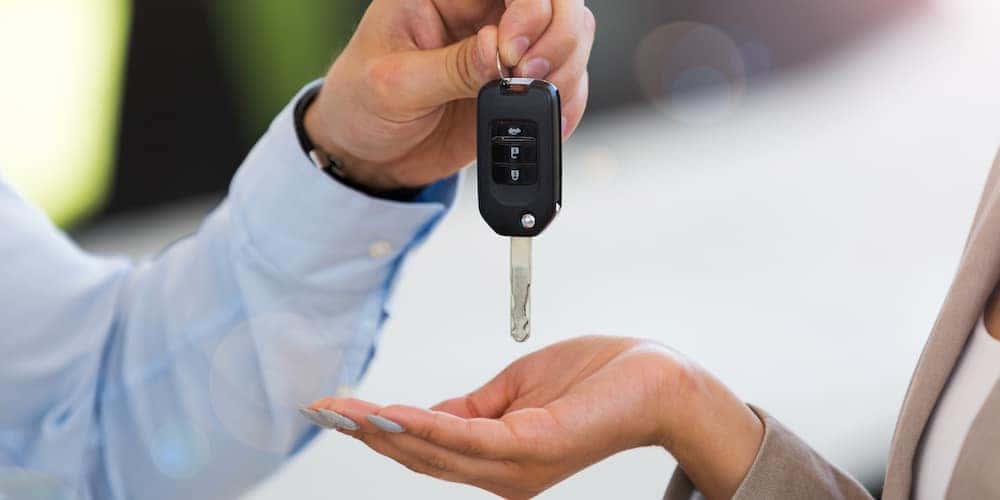 Explore Your Financing Options at North Penn Mazda
If you decide to refinance your car loan, get in touch with our finance team at North Penn Mazda. We also have other car-buying tips and tricks to check out when looking to remove a cosigner, help you learn the difference between used and CPO, browse our low mileage used cars, and more. If you have any questions in the meantime, or want to learn if extended warranties are worth it, or if you can trade in a financed car, don't hesitate to contact us!
---
Explore Our Models
Are you in the market for a family-friendly SUV that's powerful enough to tow sporting gear or a flatbed trailer? When equipped with the available Skyactiv®-G engine, the Mazda CX-5 towing capacity reaches as high as 2,000 pounds. That's enough to tow a jet ski, motorcycle, fishing boat, or even a small teardrop trailer out…

Which Mazda CX-30 trim level comes with the features you and your family need on the road in North Wales? Your options range from the entry-level CX-30 2.5S to the Turbo Premium Plus trim. Explore features for all seven trims below, and then contact us when you're ready to book a test drive with a…

The 2021 Mazda CX-30 is a subcompact SUV with everything that discerning North Wales drivers are looking for: efficiency, comfort, and safety at a great price. Wondering if the CX-30 could be the right pick for you and your family or to upgrade your Lansdale commute? Explore the Mazda CX-30 interior features and dimensions with North Penn Mazda…