Are Extended Warranties Worth It?

Shopping for a new or pre-owned Mazda model? Once you decide on the right model for you and your North Wales commutes, the question of "is an extended warranty worth it" comes up. Before deciding, you'll want to take into consideration your driving habits and budget. In many cases, drivers asking "should I buy extended warranties?" should opt for the additional coverage. Learn more about extended warranties with the finance experts at North Penn Mazda.
---
What is an Extended Warranty?
Extended warranties provide additional coverage after the factory warranty period has expired. Individual plans will vary, but most allow drivers to enjoy towing, roadside assistance, and more to bring peace of mind to your Chalfont commutes. But, in the long run, are extended warranties worth it? If you plan to keep your vehicle for many years, having the added security of an extended warranty will be a sound investment. In the event of a major repair, your extended warranty will help cover the costs!
---
Extended Warranties for New & Used Vehicles
There's a bit of a difference between an extended warranty for a new vehicle and for a used vehicle. While new car drivers will enjoy differing benefits from those who opt for a pre-owned model, extended warranties can offer excellent coverage for both including:
New Vehicles
If you opt for this coverage for your new vehicle, keep in mind that this warranty is only worthwhile if you're looking to keep your vehicle for a while. If you're looking to upgrade your vehicle in a few years, an extended warranty might not be the best option. However, if you plan to invest for the long haul and keep your vehicle for 10 or more years, and extended warranty is not only a good idea, but is highly recommended.
Used Vehicles
So, is an extended warranty worth the cost when buying used? Absolutely. When buying used, the factory warranty will be closer to expiration than a new model. You'll also want to make sure your potential vehicle is thoroughly inspected to highlight maintenance issues. If the service expert says that the new-to-you vehicle is a dependable upgrade, you still may want to invest in an extended warranty.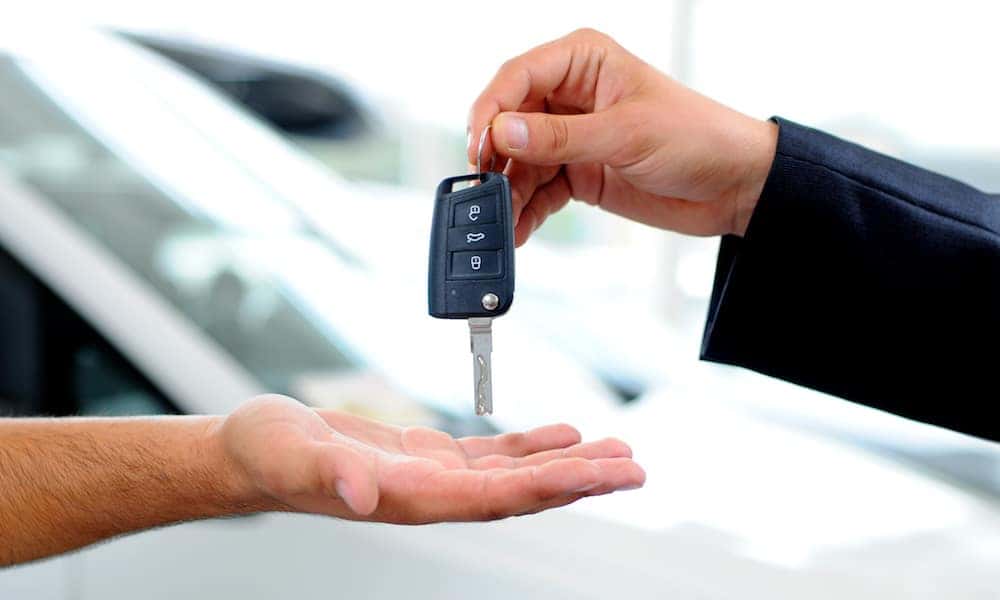 ---
Should I Buy Extended Warranties?
If you're still asking if an extended warranty is worth it, our finance team can help. We'll go over your options to ensure you find the right coverage for you and your budget. If you like to keep a fixed monthly budget, an extended warranty can help protect you from the unexpected costs associated with any vehicle repairs. Additionally, if you plan to keep your vehicle for an extended period of time, extra warranties can help cover the costs of ownership and can ease any automotive or financial fears.
Learn About Your Financing Options at North Penn Mazda
Ready to get behind the wheel of a new or used model from our inventory or looking to opt for an extended warranty? Our finance team is ready to help. Contact us today to learn more or get the process started.
---
Explore Our Models
Are you in the market for a family-friendly SUV that's powerful enough to tow sporting gear or a flatbed trailer? When equipped with the available Skyactiv®-G engine, the Mazda CX-5 towing capacity reaches as high as 2,000 pounds. That's enough to tow a jet ski, motorcycle, fishing boat, or even a small teardrop trailer out…

Which Mazda CX-30 trim level comes with the features you and your family need on the road in North Wales? Your options range from the entry-level CX-30 2.5S to the Turbo Premium Plus trim. Explore features for all seven trims below, and then contact us when you're ready to book a test drive with a…

The 2021 Mazda CX-30 is a subcompact SUV with everything that discerning North Wales drivers are looking for: efficiency, comfort, and safety at a great price. Wondering if the CX-30 could be the right pick for you and your family or to upgrade your Lansdale commute? Explore the Mazda CX-30 interior features and dimensions with North Penn Mazda…