MAZDA MIATA History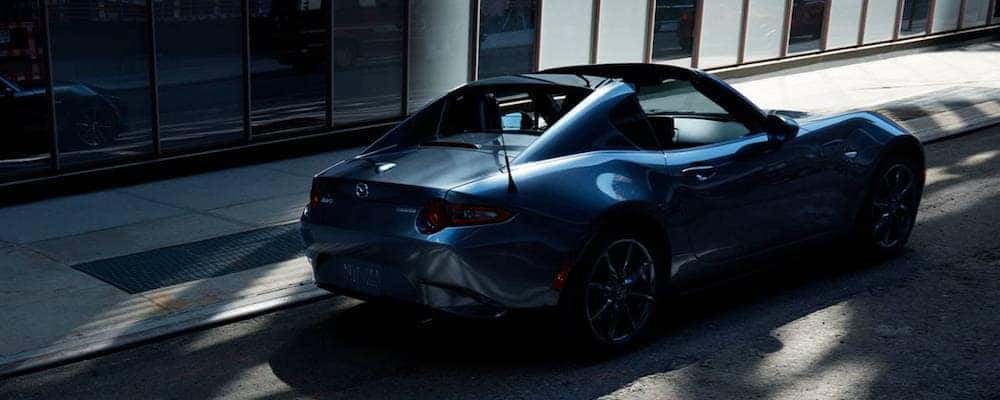 For over three decades the Mazda MX-5 Miata has been the go-to sports car for North Wales drivers who love style and fun in an affordable roadster for scenic drives and city commutes. Since its 1989 debut the Mazda Miata has been adored for its groundbreaking design. That hasn't changed as the Miata has evolved into a tech-savvy sports car. Take a look at the history of the Mazda Miata with North Penn Mazda.
Inventing an Icon: MAZDA MIATA History, 1989 – 1997
Mazda Miata model history began at the 1989 Chicago Auto Show with the Mazda Miata's stunning debut. It had taken a decade for the Mazda Miata to go from a sketch to reality.
The first Mazda Miata sold in American cities like Lansdale was priced at just under $14,000 as part of Mazda's commitment to producing an affordable sports car.
The Mazda Miata was awarded Automobile Magazine's 1990 Car of the Year, and it made the 10Best list at Car and Driver from 1990 – 1992.
The Next Generation: MAZDA MIATA History, 1998 – 2005
As the Miata hit its 10th anniversary, it also hit the milestone of having half a million models made.
The iconic retractable headlights of the previous generation were replaced with the teardrop lights we know today.
2004 brought the Mazdaspeed variation, capable of 0-60 mph sprints in the mid-to-high 6-second range.
The Roadster Evolves: MAZDA MIATA History, 2006 – 2015
The third generation in the Miata model history introduced a Power Retractable Hard Top.
Awarded the 2005-2006 Car of the Year Japan, and made Car and Driver's 10Best list from 2006-2013.
These were the first cars in Mazda Miata model history to get a slight size upgrade.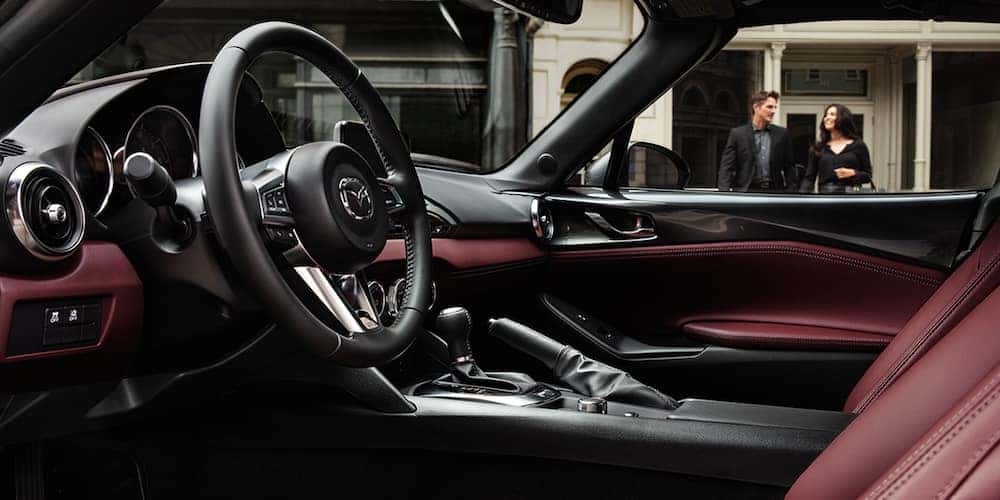 Driving Into the Future: MAZDA MIATA History, 2016 – now
Now a revered icon, MotorWeek awarded the Mazda Miata Best Convertible in 2018. Edmunds awarded it the Best Sports Car a year later.
The 2020 Mazda MX-5 still adheres to the Japanese concept of Jinba Ittai, or the ancient relationship between horse and rider.
The current 2020 Mazda MX-5 Miata Grand Touring boasts 181 hp.
Experience the History of the MAZDA MIATA with North Penn Mazda
Now that you know the history of the Mazda Miata, find out who owns the Mazda brand, and then experience the fun and style first-hand. Test drive the 2020 Mazda MX-5 at North Penn Mazda. Or step up your game and choose from our selection of the 2020 Mazda MX-5 RF for real driving excitement.
More on the Miata
For over three decades the Mazda MX-5 Miata has been the go-to sports car for North Wales drivers who love style and fun in an affordable roadster for scenic drives and city commutes. Since its 1989 debut the Mazda Miata has been adored for its groundbreaking design. That hasn't changed as the Miata has evolved into…

Our Mazda MX-5 Miata inventory is always in demand at North Penn Mazda, and for good reason! Between its sporty styling and fantastic performance, any North Wales driver can find a Mazda Miata for sale that checks every box on their wish list — and the 2020 Mazda Miata updates just might be the best ones yet! Take…