Things to Do in Montgomery County, PA

What are the best things to do in Montgomery County, PA? This quaint place is home to some of the most unique attractions near North Wales, and it's centralized location puts it close to some of the most popular spots in Pennsylvania. Take a look at our guide to the top 4 attractions in the area!
Elmwood Park Zoo
A favorite stop for animal lovers in the Chalfont and Lansdale area is Elmwood Park Zoo, an ever-growing wildlife center located in nearby Norristown. Who knew that you could watch bison feedings and giraffe feedings right here in Pennsylvania? From leopards to monkeys, you'll be amazed by all the species you can see in this charming zoo.
Legoland
Just a short trip to neighboring Plymouth Meeting takes you to the Legoland Discovery Center, one of the most popular attractions for kids and kids at heart! From the Earthquake Tables to Pirate Adventure Island to the 4D Cinema, be sure to plan extra time to explore the intricate world crafted within this sprawling building.
Evansburg State Park
Want to get outside for a little fresh air? Evansburg State Park is the perfect place to enjoy the great outdoors. Walking trails, sports fields, playgrounds, this place has everything you need for an afternoon in the sun. If you're up for a little architecture lesson, you can also spot 18th- and 19th-century Mennonite buildings on the grounds!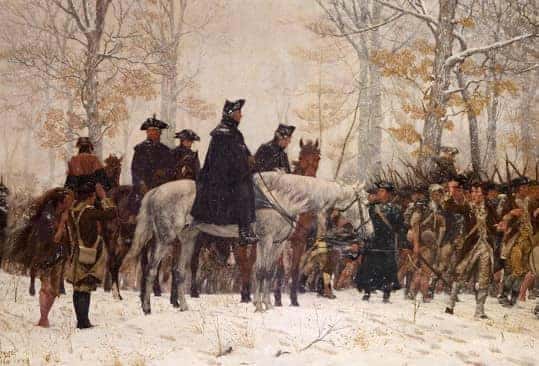 Valley Forge National Historical Park
Valley Forge National Historical Park was the very location of the 1777 winter encampment of the Continental Army, and it remains a tribute to the Revolutionary War soldiers to this day. You can take a trolley tour or bicycle tour of the encampment if you'd like to learn from the experts, or take a trip back in time while learning from interactive storytellers in period attire. Either way, you're bound to gain a new appreciation for American history!
Navigate Colmar like a Local
Now that you know all the great things to do in Montgomery County, PA, how will you navigate from one place to another? Feel free to contact us at North Penn Mazda for all of your automotive needs, learn if you should buy or lease, find unusual attractions near Doylestown, even to read the Mazda CX-5 reviews, check out the Mazda CX-30 specs, Mazda CX-3 dropping trim levels for the new model year, or learn about the Mazda CX-5 towing capacity. Learn all about us and read about our hometown of Colmar!