The Benefits of MAZDA OEM Parts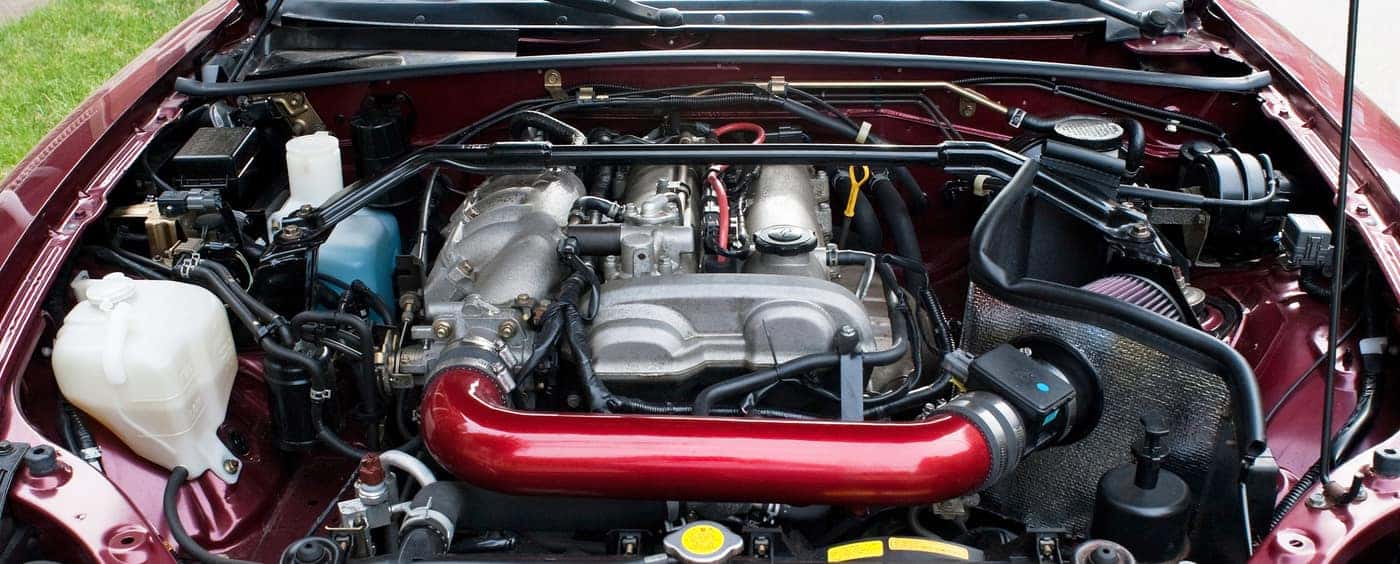 OEM car parts are auto parts that your Mazda was built with at the factory. If you've been hunting for quality parts in North Wales, read on to learn about why OEM parts are essential when replacing components in your vehicle. Then fill in a parts order at North Penn Mazda in Colmar and will promptly get your parts to you.
---
OEM Parts vs. Aftermarket Parts
As we mentioned above, Mazda OEM car parts are the very same parts your vehicle was built with. Aftermarket parts, on the other hand, are loosely regulated. Here are 4 reasons why Lansdale drivers should always choose OEM parts:
Durability: OEM parts are built to meet the stringent requirements of Mazda protocol. They're well regulated and designed to last for years to come and save you in the long run. Aftermarket parts aren't well regulated.
Residual Value: MazdaOEM parts don't depreciate the value of your car. Aftermarket parts drop your car's value the second you install them.
Fit: Aftermarket parts often require additional customizations in order to fit them into your vehicle. OEM parts were built specifically for your model and are plug and play.
Warranty: Some aftermarket parts come with a warranty, but it's not the rule. All OEM parts come with a 1-year warranty to ensure peace of mind.
Popular OEM Car Parts We Sell
At North Penn Mazda, we sell a wide range of parts. Whether you're trying to get your hands on vintage parts for a classic convertible or you're looking to upgrade this year's model, we can help. Here are a few popular items we sell:
Engine Air Filters
Cabin air filters
Oil filters
Rotors
Brake calipers
Brake pads
Timing belts
V-belts
Serpentine belts
Spark plugs
Tires
And Mazda accessories!
Order OEM Car Parts from North Penn Mazda
If Chalfont drivers have any questions about OEM parts or would like to order Mazda OEM parts, just give our parts specialists a call at (267) 956-1165. Have other questions about auto parts? Be sure to check out our parts tips for more informative reads! Whatever your needs, we look forward to showing you excellent customer service.
More from North Penn Mazda
Oil changes are a key part of your Mazda maintenance schedule, and you should have your car's oil changed on a regular basis for best results. But just how long does an oil change take? The answer will vary depending on whether you change the oil yourself at home in North Wales, or if you take…

Most people don't know what the difference between premium and regular gas is. If you're one of them, don't sweat it. Read our handy guide to quickly educate yourself about their differences, and if North Wales drivers have any other questions about car care or automotive to-knows, be sure to explore our service tips for more…

Yep! Trading in a financed car in greater North Wales is a straightforward process. You'll still be responsible for the remaining balance, but we can absorb the remainder of your loan in the balance for your next vehicle. Whether you're trading in a financed car towards a vehicle you want to buy, or you're trading in…